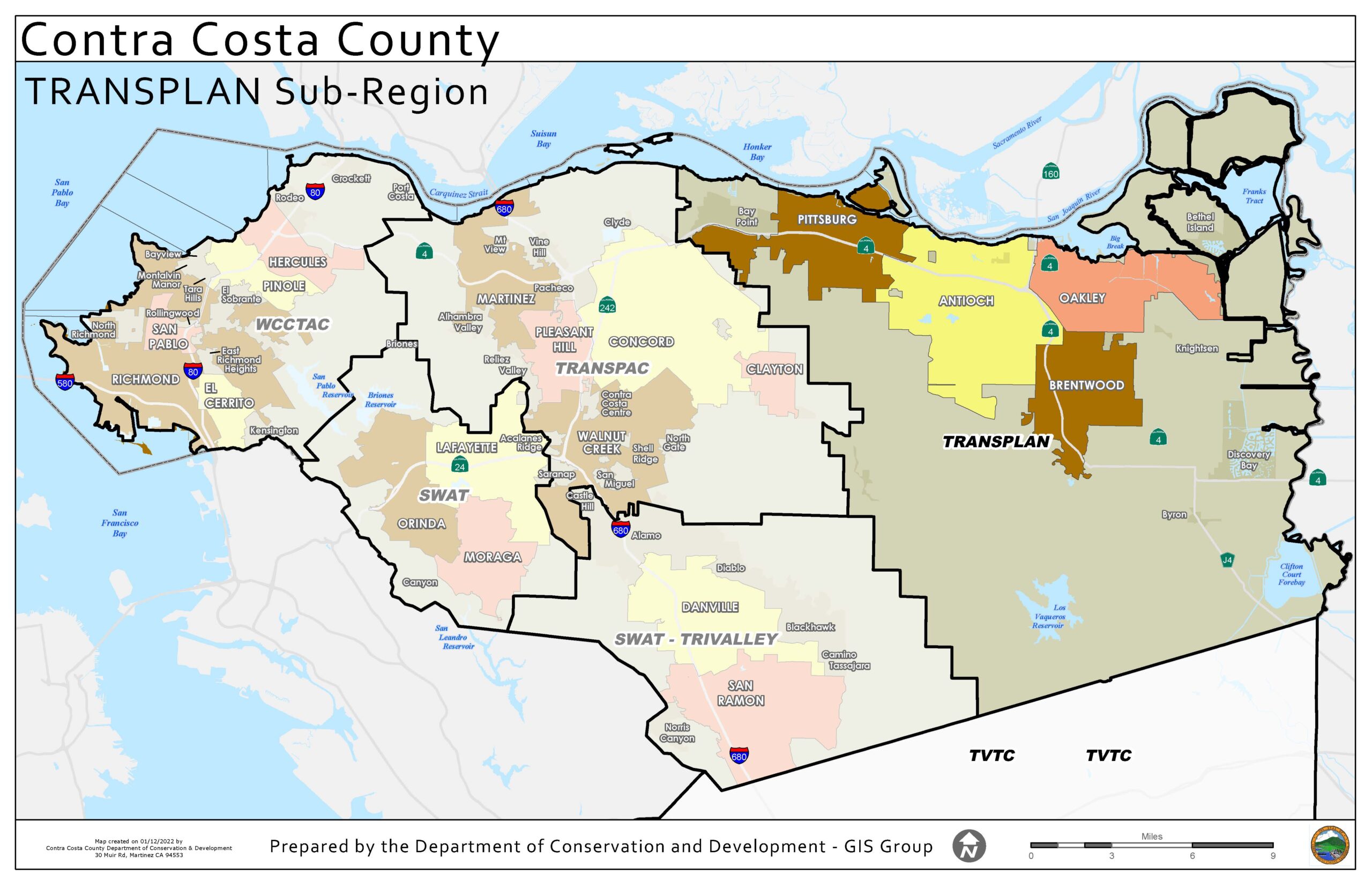 Mission
The TRANSPLAN Committee coordinates the regional transportation interests of the communities in eastern Contra Costa County. Similar committees serve the other parts of the county.
Member Governments
The five member governments of TRANSPLAN include the Cities of Antioch, Brentwood, Oakley and Pittsburg, and Contra Costa County. Contra Costa County governs the unincorporated East County communities of Bay Point, Bethel Island, Byron, Discovery Bay and Knightsen.
Roster
The representatives who serve on TRANSPLAN are elected officials and planning commissioners from the five member governments.
* CCTA Appointee for even-year (2/1/2022 to 1/30/2024) term/CCTA Administration & Projects Committee Member
** CCTA Appointee alternate for even-year term
*** CCTA Appointee for odd year (2/1/2023 to 1/30/2025) term/CCTA Planning Committee Member
**** CCTA Appointee alternate for odd-year term